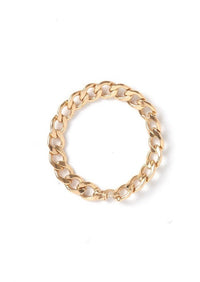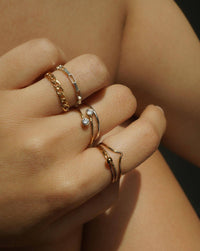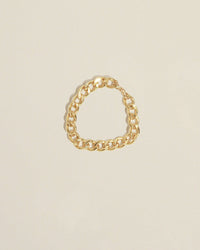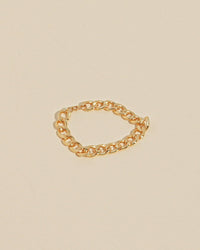 Kozakh
Braided Chain Ring
Handmade in the US - Proudly handmade in-house by skilled artisans who love making jewelry.
Materials Made to Last - Made with high quality materials so your jewelry can stay on your body and out of the trash.
Gold Filled is the best alternative to fine gold. It is a hybrid metal that is essentially a thick layer of gold "filled" with another metal, like brass or copper. It has a layer of gold that is 50-100x thicker than other more commonly used metals, like gold plated and vermeil. Additionally, the "filling" process creates a much stronger bond between the gold and base metal, so the gold layer is very durable and will not come off for decades.