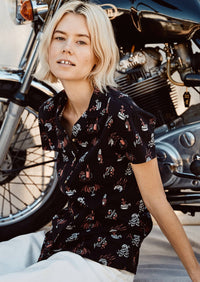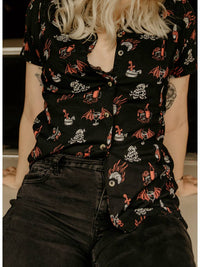 Pyknic
Le Sigh Button-Up - Men's cut
All the classics: wine, fromage, croissants, baguettes, and some death & despair on this Le Sigh vacation button-up shirt. Whether you're buttoning it to the top or dressing it down with a graphic tee, you'll stay comfy and cool all day long in this super-soft cotton blend shirt. Features: Super Comfy,
Well Made Cotton Blend
Unique All-Over Print Design
Vacation Shirt Collar
Tortoise Buttons
Please hang dry! Do not put in the dryer.